I'm always looking for unique bourbons to try and to expand my pallet.  It's hard to navigate the liquor store isle and decide what to get.  Here is a list of 5 bourbons you need to try in no particular order.

Jim Beam Repeal Batch Special Edition
Jim Beam does an excellent job at marketing their products, but I didn't see a lot of hoopla on this bottle.  It really is a good pour.  Non-chill filtered and packed with flavor.  This bottle doesn't break the bank, but definitely meets or, perhaps, surpasses expectations.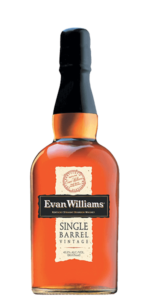 Evan Williams Single Barrel
Evan Williams has an unfortunate connotation as a bottom shelf bourbon, but the single barrel product is a great  budget bourbon to introduce yourself into single barrel bourbons.  Each barrel will be different, but overall a good product for the price.

Elijah Craig Small Batch
This small batch bourbon is very smooth and offers great flavors.  Elijah Craig is very approachable for anybody and offers a welcoming nose to even the newest of bourbon drinkers.

Jefferson's Reserve
This "Very Old" bourbon is extremely delicious.  No other blender does is quite like Trey Zoller.  I usually like to know where my bourbon comes from, especially when it's a little pricier, however, even though this one leaves a lot of its stats in the dark, I always have a bottle on the shelf.  Its mysterious origins and stats do not take away from its quality and flavor.  The complexity is unmatched in the blended bourbon niche'.

Old Grand Dad 114
This high proof bourbon is extremely good for a lower cost product.  This is a great sipper, but holds up really well in cocktails because of the high proof.  You don't see this bourbon on many recommendation lists, but in my opinion this one is a must.
Growing up in bourbon country, Jordan has developed a deep appreciation for bourbon and whiskey.This isn't limited to just the fabulous brown spirit, but the historical value and cultural significance behind it.His art background has only deepened this love affair and he hopes, through his writings, you truly see bourbon as he sees it.
Latest posts by Jordan Grigsby (see all)